The Michigan Financial Opportunity Corps is seeking host sites for September 2017 member placement!
The Michigan Financial Opportunity Corps (MFOC) will begin the second year of the program in September 2017. MFOC members are focused on building financial stability within Michigan communities.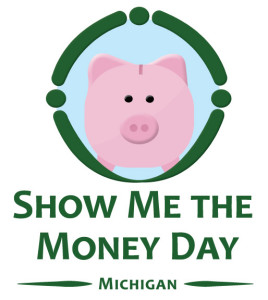 Member tasks include:
Facilitating financial education classes (required);
Show Me The Money Day capacity building (required);
VITA free tax assistance site capacity building (optional); and
Foreclosure prevention activities (optional).
Click here to view the 2017-18 Host Site Application.
All MFOC members receive the following benefits:
Modest living allowance of $12,630 annually;
$5,775 Eli Segal Education Award;
Health insurance;
Child care, if eligible; and
Many training opportunities
Requirements:
Be a U.S. citizen, national or legal permanent U.S. alien;
Be at least 18 years of age (there is no upper age limit!);
Have a willingness to serve full time for a year;
Possess an education or life-skills that will help you be successful in your placement; and
Have a passion for giving back!